Philip Astley Biography and Facts
Philip Astley (1742-1814) is considered the "father of the modern circus". He was equestrian, circus owner, and an inventor.
Astley was born on the January 8th, 1742 in Newcastle-under-Lyme, in the West Midlands, England. His father was Edward Astley, a veneer-cutter and cabinet-maker and when Philip was 9 he apprenticed with his father. But Philips great love were horses and, at the age of 17, he joined Fifteenth Light Dragoons, a cavalry regiment under the Colonel George Augustus Eliott where he, in time, reached the rank of Sergeant Major and great riding skills. He was discharged from the army in 1766.
Second half of 18th century marks the rise in popularity of trick-riding exhibitions. Philip Astley opened his riding school in 1768 where he taught riding in the morning and held performances in the afternoon. He rode a horse that he got from Colonel Eliott and performed horse riding tricks with him. He also presented "The Little Military Horse" – a small horse that he trained to perform different tricks. In 1769 he moved to the new "Astley's Riding House" where he continued to perform with success. Him and his pupils held performances in the open air inside an arena that had a diameter of some 20 meters. Next year he decided to broaden his show and he included acrobatic acts and even clowns.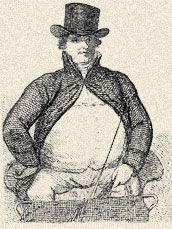 When he was not performing in London, Astley traveled the country and abroad during the spring and summer seasons and constructing wooden amphitheaters for him to perform. The first one built was in 1773 in Dublin, Ireland. A year before, in 1772, Astley got the first competition. One of his former equestrians, Charles Hughes, opened his own "Hughes' Riding School" where he copied (almost completely) Astley's show. Magistrates of Surrey County shut them both in 1973 because they both didn't have proper license to perform. That didn't stop Philip Astley who acquired the license while Hughes started his 8 eight-year tour of Europe. In 1774, Astley performed for the first time in Paris. Astley closed his amphitheater with a roof in 1779 which allowed him to perform in winter months and in evenings. He renamed his amphitheater "Astley's Amphitheater Riding House" and stopped performing himself but stayed as a Ringmaster.
Astley opened the first circus in France in 1782, a place called "Manège Anglais" or "Amphitheatre Anglais". Next year his circus performed again in front of the court of Queen Marie-Antoinette at Versailles. Success of this show gave him permission to open permanent amphitheater in Paris - "Amphithéâtre Anglais des Sieurs Astley, père et fils" which was opened on October 16, 1783. To these two permanent amphitheaters in two different capitals he added the third in 1789 – one built in Dublin, Ireland.
His amphitheaters were built of wood and because of that they burned often but Astley rebuilt them and they would return to work. He died in 72nd year in his Parisian home and was inherited by his son John Astley. We remember him today as a man who invented modern variant of circus.